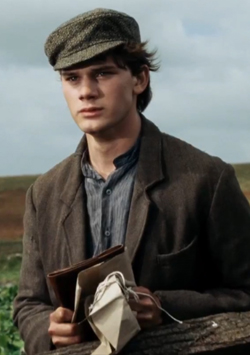 Albert Narracott (played by Jeremy Irvine) is a caring, and loving 15 year old boy living in the southwestern England county of Devon in 1914.His beloved Joey is sold to the military to serve the British army. He goes on a long adventure to get him back. Later, he later marries Maise Cobbledick. The book describes it more but the movie tells you more. Albert went to war with joey and saved his life at war.
.
Ad blocker interference detected!
Wikia is a free-to-use site that makes money from advertising. We have a modified experience for viewers using ad blockers

Wikia is not accessible if you've made further modifications. Remove the custom ad blocker rule(s) and the page will load as expected.